We first became aware of the Society for Children Book Writers and Illustrators a few years ago when David's middle grade novel came out, and he was invited by Penguin to the national SCBWI conference in Los Angeles. It was totally mind-blowing. Wall-to-wall writers, artists, agents, editors, book people of all ilk who were madly passionate about kid's books. Since then we've send countless writers to SCBWI. They have regional chapters all over the country, and a large national presence. This year we were asked to bring our Pithcapalooza (think American Idol for books) to the annual SCBWI New England chapter's conference, and we thought we'd take the opportunity to pick the literary brain of SCBWI's own Kristine Carlson Asselin, who is a very accomplished writer in her own right.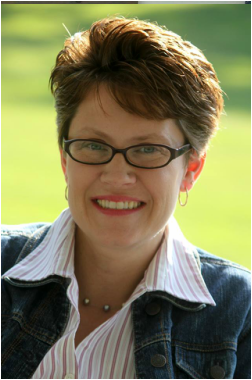 The Book Doctors: How did you first become associated with SCBWI?
Kristine Carlson Asselin: In 2007, I was hoping to break into writing for children. I'd finished several picture book manuscripts as well as the short story that would later become my first completed novel. I attended a one-day workshop sponsored by SCBWI New England. It literally rocked my world. Before then, I had no idea that writers and illustrators came together to learn from each other. Soon after that fall workshop, I attended my first regional conference, held in Nashua, New Hampshire.
That first year, I felt like a poser. I thought for sure someone would see through the façade and kick me out! But everyone I met treated me like a "real" writer. I was hooked. In 2011, partly because I had previous event management experience, I was approached to co-direct a future conference. I spent two years shadowing the conference directors, and it's been my great pleasure to serve in the lead role in 2014. It's been the most amazing professional experience of my career.
TBD: What are some of the benefits of coming to the conference like SCBWI NE?
KCA: The SCBWI New England conference staff works hard to select a diverse menu of over 60 workshops for writers and illustrators of all skill levels, and writers of every genre of children's publishing. Another tangible benefit includes the opportunity to network and rub elbows with literary agents, editors, and art directors. Intangibles include finding inspiration from our incredible keynoter speakers, fangirling (or fanboying) over your favorite children's author, and making new friends and critique partners.
TBD: How has being part of an organization like SCBWI helped you in your writing career?
KCA: I can't imagine where I'd be with my writing career, if I hadn't stumbled upon that workshop years ago. I love being in the same room as successful authors and learning what works for them, and how to apply it to my own work. I've also met some amazing critique partners and beta readers, and dear friends through SCBWI.
TBD: What are some of the things you've observed that successful authors have in common?
KCA: All the writers I hang out with write for children, so I can't speak for writers of books for grown-ups. However, children's book writers are the some of the nicest, most generous people you've ever met. I think most people really embrace the concept of "paying it forward." I've witnessed a lot of effort made by successful writers to mentor and advise newer writers and to "give back" to the universe.
TBD: What have you found effective in promoting and marketing your books? What are some of
the things you've done that don't work so well?
KCA: All but one of my published books have been written specifically for the school library market, so the publisher manages the marketing for those books. For me, the priority is to maintain a current blog and website, and to be helpful and supportive on Twitter and Facebook.
TBD: How did you first get into writing nonfiction books for kids?
KCA: I decided early in my career, I wasn't going to pigeon-hole myself. I knew I wanted to write fiction for children, but I also wanted to experiment with different genres and styles. After my efforts to publish picture books stalled, I stumbled across the contact information for Capstone Press, the publisher of many of my nonfiction titles. I wanted to start something completely different from what I'd been working on. I sent the company my educational credentials and a writing sample, and they offered me my first contract. Of eleven books with Capstone at this point, that first book, WHO REALLY DISCOVERED AMERICA, is still one of my favorites.
TBD: How do you approach writing fiction differently that writing nonfiction?
KCA: I'm under contract for a Young Adult contemporary romance for Bloomsbury Spark (ANY WAY YOU SLICE IT is due out in late fall 2014). It started as a NaNoWriMo book. I wrote 50K words during the month of November–they were raw and awful, but it was so liberating to turn off my inner editor and write fast. I loved it! My nonfiction approach is to research first and then write an outline before I ever start the manuscript. VERY different from fast-drafting without my inner editor!
TBD: How did you go about getting your first publishing deal?
KCA: My first publishing contract for fiction came about from a twitter pitch! It's true! I pitched a novel during #PitMad in the spring of 2013, and that pitch attracted the interest of Meredith Rich, of Bloomsbury Spark. It wasn't a slam dunk–she still had to read and like my work. But ultimately that 140 character pitch turned into the contract for ANY WAY YOU SLICE IT.
TBD: What tips do you have for writers?
KCA: We all have different styles, and not everything works for everyone. But my very basic advice for writers is to write. You can't get better at your craft without practice. So write. A lot. Take workshops, take classes, read blogs, read books in your chosen genre, have your friends give you writing prompts. Write. Write. Write. That's the best advice I can give!
Kristine Carlson Asselin writes contemporary Young Adult & Middle Grade fantasy. She has written fourteen nonfiction books for the school library market with Capstone Press and Abdo Publishing, the newest (Dangerous Diseases) released in February 2014. She is one of the co-directors of SCBWI-New England this year, and her debut Young Adult novel, Any Way You Slice It, is due from Bloomsbury Spark in late fall 2014. She is represented by Kathleen Rushall of Marsal Lyon Literary Agency. Kris personal website: www.kristineasselin.com Kris Twitter: @KristineAsselin
Arielle Eckstut and David Henry Sterry are co-founders of The Book Doctors, a company that has helped countless authors get their books published. They are also co-authors of The Essential Guide to Getting Your Book Published: How To Write It, Sell It, and Market It… Successfully (Workman, 2010). Arielle Eckstut has been a literary agent for 20 years at The Levine Greenberg Literary Agency. She is also the author of eight books and co-founder of the iconic brand, LittleMissMatched. David Henry Sterry is the best-selling author of 16 books, on a wide variety of subject including memoir, sports, YA fiction and reference. His books been translated into 10 languages, and he's been featured on the front cover of the Sunday New York Times Book Review. They have taught their workshop on how to get published everywhere from Stanford University to Smith College. They have appeared everywhere from The New York Times to NPR's Morning Edition to USA Today. Twitter: @thebookdoctors
Read more on Huffington Post